Here's an Ahrefs Workflow You Can Use for SEO Projects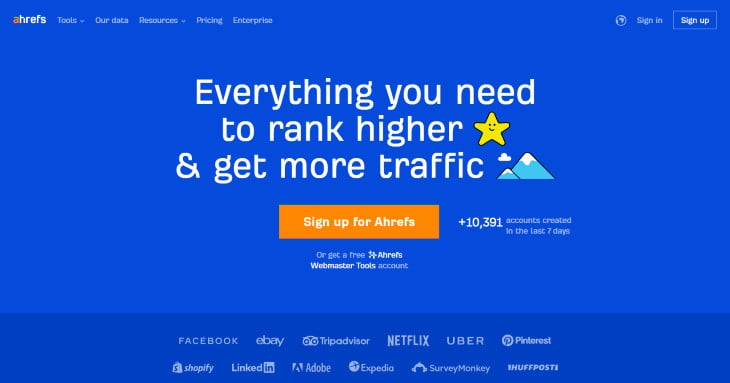 Anyone who is new to search engine optimization will at some point come across Ahrefs. Whether or not new SEO professionals decide to make Ahrefs their favorite tool will be a matter of personal preference; however, quite a few SEO veterans like to keep it as a backup or for specific projects. Ahrefs is not difficult to learn, but there are not many in-depth courses that delve into bet practices. With this in mind, here are a few recommendations from SEO professionals who work with this tool on a daily basis:
Each new Ahrefs project should be tracked on two spreadsheets. Keywords will be the focus of the main sheet; the other file will be dedicated to tracking the outreach of the project.

The first step should always be to run the target web properties through the Ahrefs Site Explorer feature. The results should be filtered and classified in accordance to their difficulty. Short-term keywords will rank between zero and five. Any keywords that score higher than 10 should be placed on a long-term column.

The next step would be to show clients their main competitors according to the Ahrefs criteria. You need to establish if these competitors are the kind that clients should actually be worried about; in some cases, their regional coverage will not overlap, thus making them less of a threat.

The Ahrefs profiles of main and direct competitors should be evaluated for the purpose of finding out if their SERP ranking has been achieved through inbound links.

Competitors with no significant backlinks can still pose a threat. When such competition is reported by Ahrefs, chances are that the high SERP rank has been achieved on the merit of content or social media strategy; this would require additional investigation.

Content gap analysis is a good way to get ahead of competitors rather quickly. The problem with this Ahrefs feature is that it is not always accurate, which is why many SEO firms and digital marketing agencies prefer to get a second opinion with Moz. For the most part, figuring out content topics that competitors are ignoring can be a quick ticket towards SERP dominance. For more information click here https://www.reddit.com/r/SEO/comments/n7mcbs/tips_for_using_ahref/.
SEO Analysis
Ahrefs